Sydney Award-Winning Wedding Photography Studio
Led by Aries Tao, the AIPP NSW Wedding Photographer of The Year, Clover Image has been recognised as one of Sydney's best wedding photography studios. From humble beginnings back in 2012, Clover Image now carries a high international reputation for its unique fine arts style of wedding photography masterpieces.

Our Awards
AIPP – NSW 2017 Wedding Photographer of the Year – Aries Tao (Clover Image Executive Photographer)

AsiaWPA – Photographer of The Year 2016-2017 – Aries Tao (Clover Image Executive Photographer)

WPPI (Wedding & Portrait Photographers International) – The Annual Competition 2017 – Groom Alone: Wedding Day – 1st Place
With over 10+ years of experience and 200+ industry awards, check out the list of our accolades here.
Your Wedding Photographers
A big part of what makes Clover Image's style so unique is that no two weddings are ever the same. Aries uses his strengths to capture the story of your day without a set formula, giving you memories that are truly unique and unforgettable. Our goal is to capture an album filled with precious memories that will be treasured for the rest of your life.
Clover Image is a boutique studio, with our team of professional photographers, stylists and makeup artists catering to each and every wedding with their distinctive style. We offer high-end photography services to the trendy bride with a vintage, chic, modern or alternative look. Our experienced team will help you find out what style suits you best for the big day.
Our wedding photographers are based in Sydney but work nationwide. Whether you're getting married next week or next year, Clover Image can help you capture every moment of your wedding day as it unfolds for a truly distinctive and memorable set of photographs.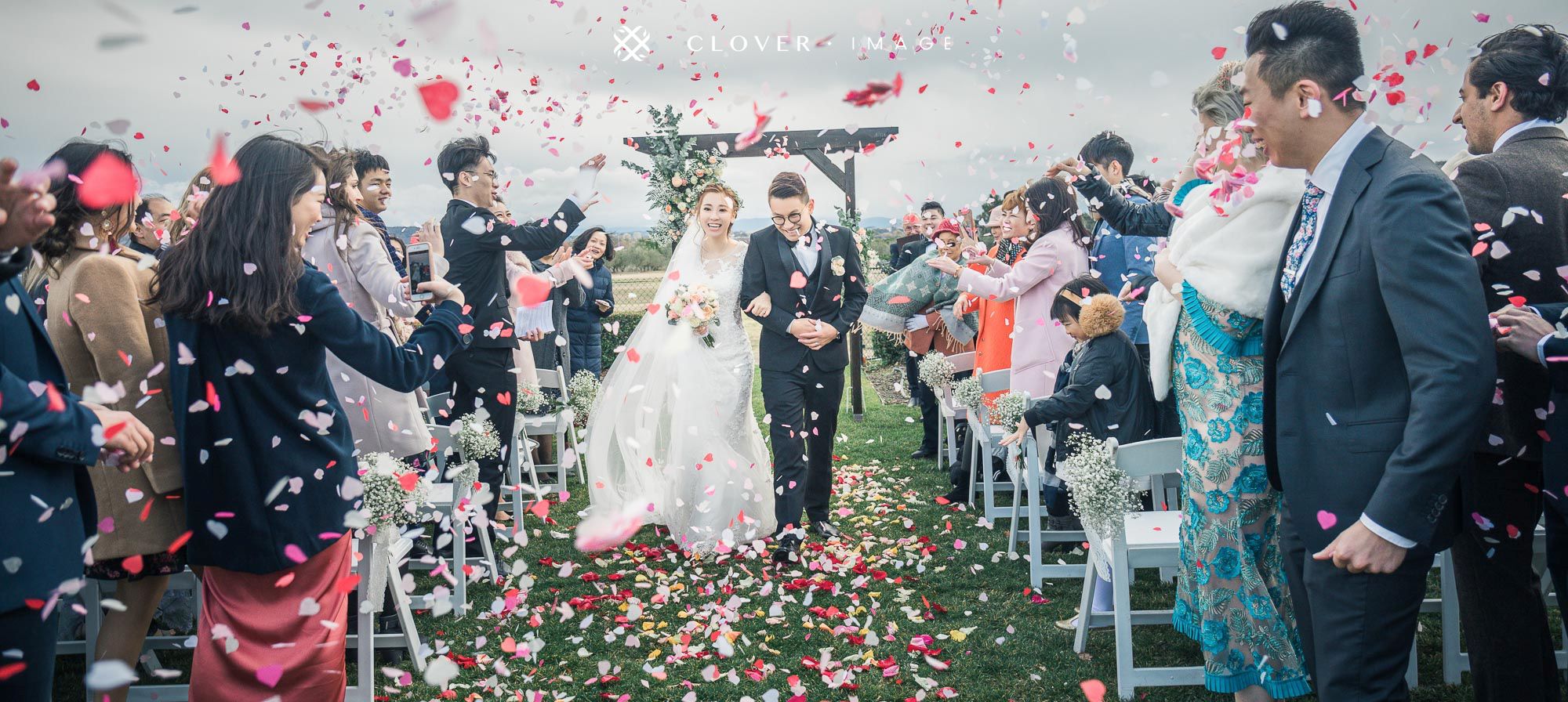 Our Process
-Initial Consultation
Our photographers will get to know you, go through your event run sheet and tailor shots throughout the day and learn about our client's preferences.
We take the opportunity to get to know you as a couple, what you guys enjoy and capture what is essential to you.
Whether you have a vision or a specific request on the day, our award-winning team is more than happy to accommodate.

-Understanding Your Budget
Here at Clover Image, we have a variety of packages to choose from depending on our client's budget. Not sure what you want? Simply get in touch with us and we'd be happy to guide you through the process and make recommendations. Our Wedding Photography Packages start from $1999 and you can explore all our packages and inclusions here.
-Booking Availability & Reservation
When it comes to booking our photographers are in high demand. We recommend the sooner the better and at least 3 months in advance to avoid disappointment.
Please reach out via our contact us form to secure your dates.

-On Your Wedding Day
Our team of experienced wedding photographers don't follow a set formula.
Anyone who's been to a wedding understands that a wedding is filled with activities throughout the event. From start to finish our team is there to support, guide and capture special memories. Some of the shots will be planned and staged while some of our best works can be spontaneous and unexpected.
Our only request is to relax and have fun, it's your big day, enjoy the moment!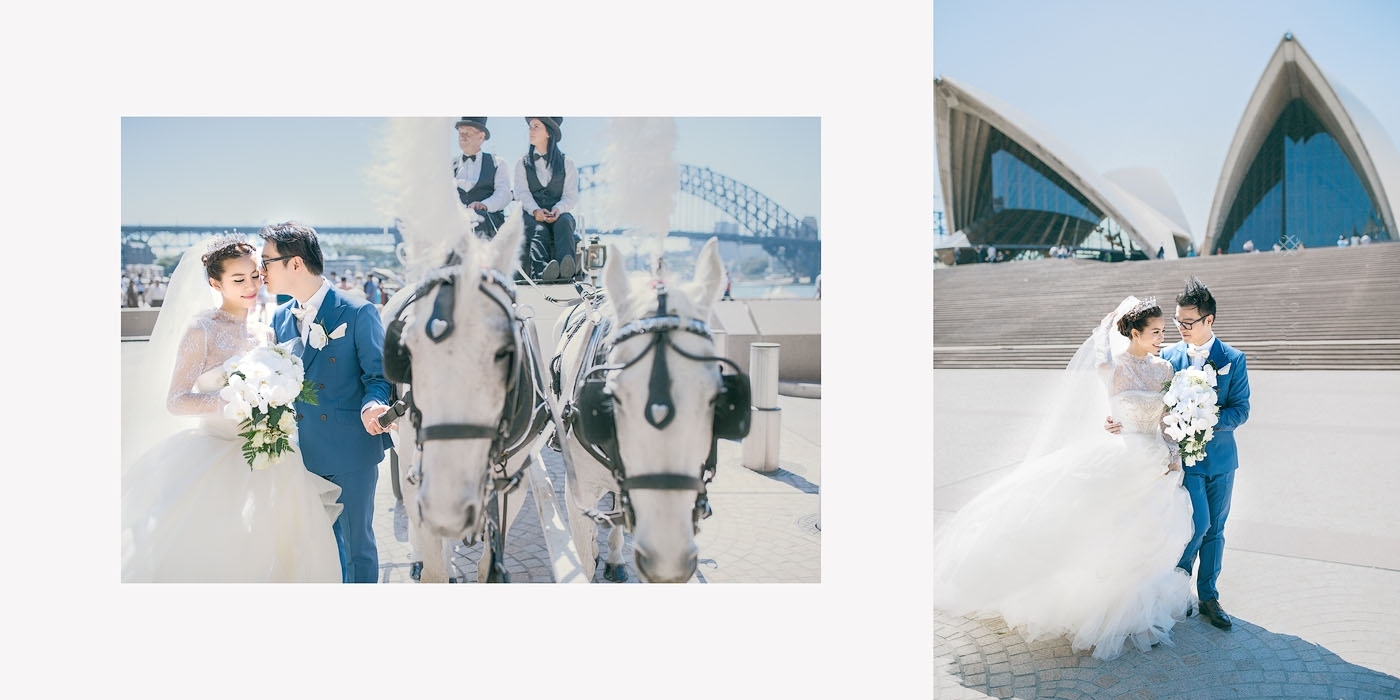 Regardless of weather conditions, our expert team will always ensure the camera settings are optimal for both indoor and outdoor shoots, sunny or overcast conditions.
Before the event even starts our photographers will be on-site meeting with your bridal party.
Depending on your wedding photography package, our team will cover everything from bride & groom preparation, first look, location shoots, couple, family & group portraits, ceremony & coverage up to the end of the reception.

-Post Production Editing
After the wedding day, both the bride and groom are invited back to our studio to check the photos together with us. All the editing is completed based on your preference which includes:
Tonal Correction

Blemishes and under-eye circles removal

Change of brightness

Contrast correction

Colour and tone correction

White Balance

Temperature Adjustments

Saturation Adjustments

Noise Reduction

Sharpness

Cropping
As the editing process is completed in-house our clients have full creative control and freedom over how they'd like the photos to turn out.

-Delivery
Once the photos are ready they will be sent over to the client for review.
Clover Image offers a variety of options on the finished photos including, custom printed albums, photo frames and canvas prints. For more details simply get in touch.

The Clover Image Difference
With more than 140 international awards from WPPI, Asia WPA, ISPWP and Fearless Photographer, we are one of the best wedding photography teams in Sydney. Everything from our award-winning photographers, post-production, editing and delivery is managed in house and communicated with the client to ensure your feedback and preferences are taken into consideration.


What our customers have to say!
We would not hesitate to recommend Sydney the best photographer- Aries Tao to anyone looking for someone to capture all the special moments of their day. Aries and Felicia were professional but laid back and so easy to work with. All of the photos turned out so beautiful and far exceeded our expectations. we have had so many comments on how great the photos are. Can't wait to get them printed to hang. Thank you so much Aries and Felicia!
My fiancée and I had the great pleasure of working with Aries and the wider Clover Image team over this past summer for our pre-wedding photo shoot and on the day of the ceremony. The entire creative process was expertly designed, well executed and tailored to our personal preferences. The results were absolutely incredible and far exceeded our expectations. We would highly recommend Clover Image to any couple seeking the best photography talent in Sydney.
The team at Clover Image Photography was amazing to work with. We used them for our pre wedding and wedding photography and the whole process was exceptionally smooth. Felicia was extremely helpful and patient with us. We did not have an exact vision for our pre wedding photos however Min, our photographer, managed to turn our vague notes into beautifully executed photos. Our wedding day was torrentially raining which made the outdoor shoot almost impossible however Min, Aries and Harry made sure our wedding day photography was seamless and we managed to get wonderful rain shot photos. I would recommend Clover Image for any photography!
We sincerely appreciate the professionalism and the great service Felicia and her team delivered.
Felicia discussed so many times with us (day and night) just to make sure our wedding photos really tell the story between my husband and me. As the result, the photos are priceless and unique to us. The team really makes the difference - later one of our photos have won the WPA award (congratulations Min;) so the whole journey with Cloverimage becomes an irreplaceable wonderful experience to us!
Thank you so much Felicia for brainstorming and providing so many great ideas! Thank you Saya and Min for your professional works and effort! We surely will recommend you to all of our family and friends;)
The photo album and printed canvas normally take around 4-6 weeks to be made.
We will send our client a email as soon as they are ready to collect.
Sometime it can be delayed or if we found the quality is not meeting our standards and we will ask the supplier to redo it. In the unfortunate event this happens we will fully communicate with the client and keep them updated.
On average we aim to give our clients their photos within 1-2 months.
At Clover image, we understand that flexibility is needed and sometimes unexpected events can happen.
We have a clear cancellation policy that is communicated to all clients prior to engaging with us.
In the event that rescheduling is unavoidable please get in touch with our team as soon as possible to work out an alternative solution.
At Clover Image we don't have a set limit of photos, on average you can expect roughly 50-100 images per hour of shoot time.
For a standard 8 hour day of wedding photography, this means your experienced photographer should expect to pass along 400-800 photos.
Our goal is always to prioritise quality of quantity. While some people feel that the number of shots taken = value for the services we believe that have outstanding photography and memorable shots are worth far more than hundreds of "average" shots.
Of course! Our experienced photographers have over 10 years of experience and shot countless weddings. We know what works and what doesn't.
If it's posing that you need, our expert team would be happy to guide you.
Whether its your posture, positioning, angle, lighting or use of props we be happy to guide you every step of the way.
Not only will you feel more confident, we're sure the photos will turn out great!
Our photography studio is in high demand especially for weekend bookings.
Please get in touch as soon as possible to secure your dates and avoid disappointment.
We recommend planning at least 3-6 months in advice.
Typically a wedding will follow a straight forward run sheet of events and activities through out the day.
Ever the best event planners know, somethings things happen and delays can occur.
This can case a flow on effect that drags on throughout the event causing the Wedding to run overtime.
If this is the case, don't worry. Simply reach out to our team and let us know.
Our photographers are happy to stay behind and continue to shoot the wedding.
In this case we'll simply add an additional flat rate hourly charge based on the additional time required.
Of course, Clover Image has been renowned globally as award winning pre wedding photographers.
We have experience across Japan, China, New Zealand, America, Fiji and of course all over Australia.