Our Clients
A diverse client base
Dear Felicia and Aries,
Thank you again for working so relentlessly hard to get the photos to us! To be honest we weren't expecting them that quick at all!
On our wedding journey, we have met lots of amazing people that help us, guide us and enjoy the journey with us by our side. And as our journey continues, we become friends with the people we met. Now we can proudly include you as part of our little circle of friends that we hold dearly – as we said earlier, we are no longer your clients, we are your friends now. It's hard to find people who have the courage to do what they are truly passionate about: we know it when we saw the both of you. When we find people such as you, it's hard not to be influenced and affected by your passion and dedication.
We'll definitely be promoting your good work amongst our friends and family, to be responsible we won't promise that our promotion would actually convert them into customers, however, even though different people have different preference, we DO believe Aries's brilliant creativity and beautiful photos speak for themselves.
Also, the Singaporean Chilli Crab dinner must happen – we'll do that on a weekday night (we know you must be really busy during weekends), we'll give you plenty of notice so that we can coordinate a time.
We'll speak soon, in the meantime, all the best and take care! =)
Lots of Love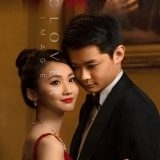 We had a great time and thanks again to Aries and Saya for making it so enjoyable :)
The service was great during the photo session, we really enjoyed having Aries as our photographer.
He was very funny and awesome to work with, and he made it very easy for my partner and I to feel comfortable and relaxed. we hope to have him again for our wedding photo day.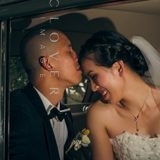 Aries and Saya gave us the most unique memories. You are rather professional, helpful, pleasant and smart. Both our pre-wedding photos and wedding photos are amazing. You really knew how to make my husband and I appreciate the moment and you made us feel so comfortable. All my family and friends have commented on how amazing our photos are. Thanks so much for your work and care!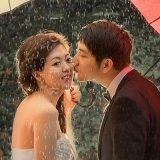 Aries is the best wedding photographer, me and my husband enjoyed every moment during the photo shooting, they did a fantastic job!!! The way Aries shoot the photos was very creative and came out with an absolutely outstanding effect! Love their service, will definitely recommend to all of my friends.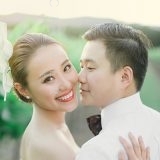 We just received the photo album today and it's perfect! It was nicely packaged with no damages and the box is a nice touch! Thanks so much for all the hard work these few months and we are very happy with the pre-wedding photo experience with you guys.
All the best in your future endeavours!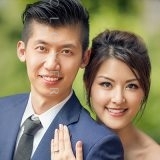 We picked it up from the post office on Friday and it's just gorgeous! We are so happy with the result and it will be a source of treasured memories for our whole lives.
Thank you again to clover image for such a wonderful job photographing our wedding day. It was amazing to receive the digital images so quickly after the wedding and it was even better seeing our story in the beautiful album.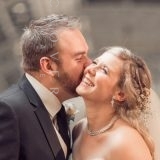 We had a very memorable day with Min, Lyra and Yoyo yesterday. Their professionalism and assistance was amazing and much appreciated (we know we were and are quite hopeless in taking photos!)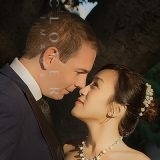 Thank you so much for your great support and excellent customer service given. Min and Maggie are both also very good and easy to get along with. All of you, under so young team are all very great and we are so lucky to have Clover Image as our pre-wedding photography and hope for anniversary photos again.